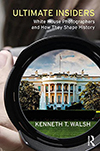 Ultimate Insiders:
White House Photographers and How They Shape History
by Kenneth T. Walsh
Virtually unknown to the public or historians, White House photographers have developed amazing access to the Presidents of the United States over the past half-century. In this book, long-time White House Correspondent Kenneth T. Walsh tells their stories, emphasizing observations about the presidents the photographers got to know so well along with other key figures close to those presidents―including the First Ladies, members of Congress, and important world leaders.
This book shows how official White House photographers have morphed into ultimate insiders within the American presidency, allowed to observe and take pictures of nearly everything Chief Executives do related to their job. The "photogs" have often become close friends with the presidents they served. Using these bonds of trust and their own powers of observation, they created fundamental impressions and public images of the presidents through the art of photography. Acting not only as image makers but as visual historians, they have built pictorial chronicles of the presidency―intimate narratives of America's leaders in public and private, showing how they dealt with everyday life as well as moments of great crisis and opportunity. From children playing in the Oval Office to sending troops into harm's way, images created by White House photographers can make or break a presidential administration as well as define an era.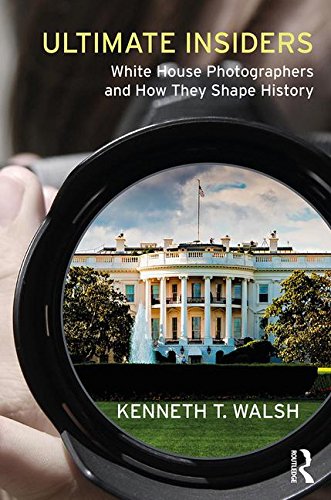 Routledge Publishers
Hardback: 978-1138737600
pub: 2017-10-13



"Remember the picture of Kennedy sheepishly walking away from Marilyn Monroe. Or of Reagan meeting Gorbachev. Or iconic shots of Obama's anguish in defeat and Trump's frustration with the swamp. The only people in the world close enough to touch the people in these photos are the Presidential Photographers, but we only see the back of their heads. In this book the consummate historian of the modern Presidency, Ken Walsh, has given them all faces. One fascinating example is Dave Valdez: he chronicled the most historic of times, including the end of the Cold War, the liberation of Kuwait, and the last great civil rights legislation – the Americans with Disabilities Act – and was with Bush 41 every step of the way. Walsh's book describes and tells the stories of the characters, charmers, egos, and true believers who photograph the lives of our Presidents. It's a great read."
Marlin Fitzwater
White House Press Secretary to Presidents Ronald Reagan and George H.W. Bush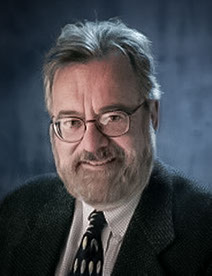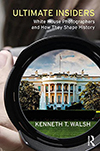 Ultimate Insiders:
White House Photographers and How They Shape History

"Ken Walsh, veteran White House reporter, gives us a fascinating and well-written account of the presidential photographers who have chronicled our presidents. The book looks at the untold story of who these people have been and, in doing so, explicates the power and politics of images that have shaped every presidency in the modern era."
Julian E. Zelizer
Princeton University
"Kenneth Walsh has become one of America's great chroniclers of all things presidential. This new effort, Ultimate Insiders, is a marvelous look at the role White House photographers play in setting the tone and tenor of our times. Highly recommended!"
Douglas Brinkley
Rice University

"The president's "bully pulpit" at the White House is now commanded as much by the visual as the verbal. In this new book, Ken Walsh has significantly captured this truth in a wonderful collection of images that have shaped our nation's history, along with the personal stories of the amazing and talented artists who "did the snaps." A must for every student of White House history."
Mike McCurry
White House Press Secretary to President Bill Clinton
"In Ultimate Insiders, Ken Walsh tells the story of one of the most exclusive clubs in photojournalism: personal photographers to the President of the United States. Behind-the-scenes stories and intimate portraits of the brilliant men and women in this club are preserved forever here. I have been lucky enough to have had an incredibly successful career in photojournalism, mainly at Sports Illustrated and Time Magazine, and I was certain that I had the greatest job in all of photojournalism. But after countless hours spent listening to stories about life in the Ford White House from my good friend David Kennerly, I have become convinced beyond the shadow of a doubt that there is no more interesting and rewarding job than being a White House photographer. When you read Ultimate Insiders, you will understand why. Ken Walsh's book is an affecting portrait of this work and the special people who have practiced it."
Neil Leifer
Time, Inc.; Photographer and documentary filmmaker
KENNETH T. WALSH
View current and past C-SPAN Appearances
"More often than not, a single photograph can tell a story with more detail than a news article ever could. Kenneth Walsh expertly conveys this message in his powerful new book, taking readers behind the curtain of the White House and into the most intimate moments of a president's time in office. Kenneth shows readers the important role of White House photographers and how our history is lost without them."
Dana Perino
White House Press Secretary to President George W. Bush
"Kenneth Walsh captures the extraordinary "snapshots" that provide context and texture to a full view of our Presidents. Well done!"
Kenneth M. Duberstein
White House Chief of Staff to President Ronald Reagan