HOME
ABOUT
PROJECTS
CONTACT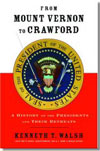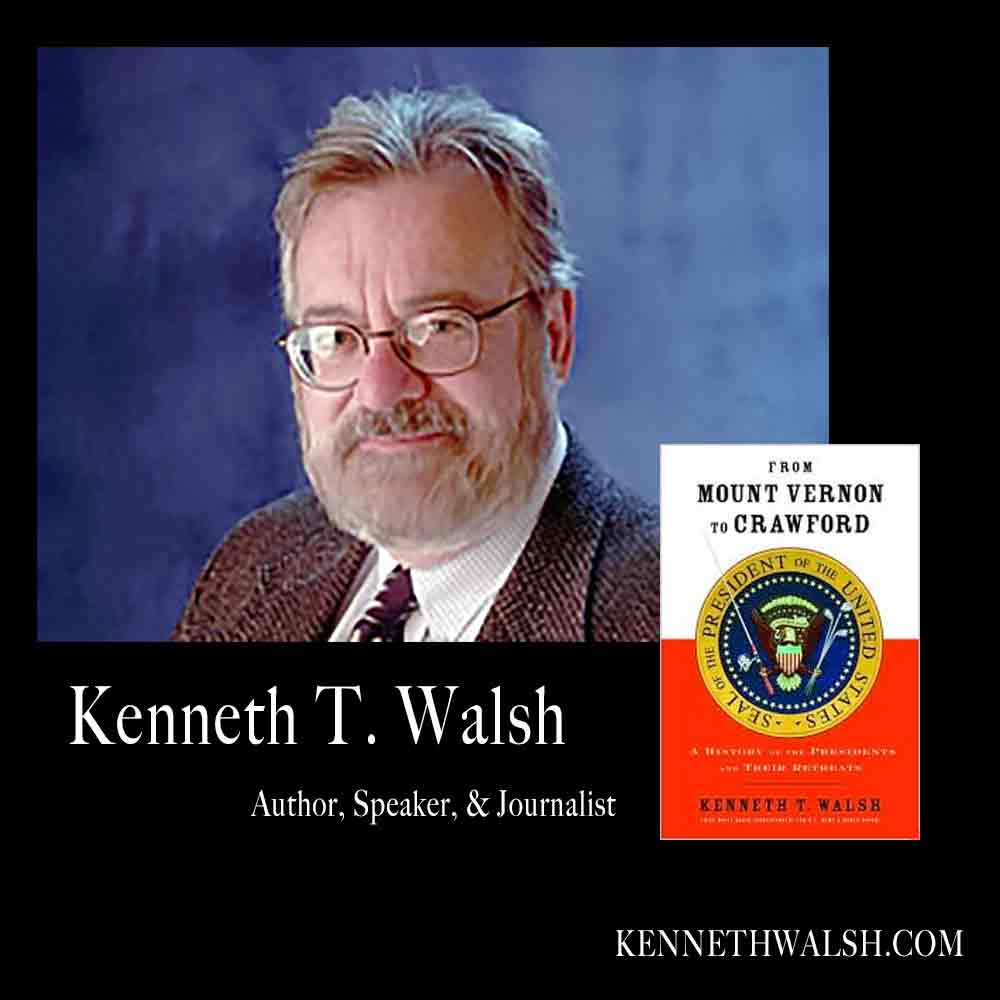 "An entertaining and illuminating survey of presidential retreats
that combines historical research with on-the-job reporting."
-- Washington Post
by Kenneth T. Walsh
From George Washington (Mount Vernon) to George W. Bush (Crawford ranch), from FDR (Hyde Park) to JFK (Hyannisport), almost every single president has had a beloved place where he could really be himself. Based on Walsh's interviews with four of the living presidents, as well as scores of officials and staff, From Mount Vernon to Crawford is a fascinating glimpse into this largely unexamined facet of American government.
From Mount Vernon to Crawford
A History of the Presidents and Their Retreats
Hyperion Books
Publish date: May 2005
ISBN 10: 1401301215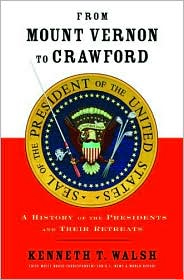 From Mount Vernon to Crawford
READ EXCERPT
From Mount Vernon To Crawford
NPR
Kenneth Walsh, Observing Presidents in Retreat
August 13, 2006 12:47 PM ET
Being president of the United States is no easy job. And when it comes time to get away from it all, the president can't just load his family into a mini-van and drive out to a public beach or go camping in the woods, and not just because it would drive the Secret Service crazy.
Instead U.S. presidents have needed more secluded getaways, such as Warm Springs, Ga., San Clemente, Calif., Kennebunkport, Maine, the old weekend standby Camp David in Maryland — or President Bush's ranch in Crawford, Texas.
What those sanctuaries reveal about the presidents' private lives is the subject of Kenneth Walsh's book From Mount Vernon to Crawford: A History of the Presidents and Their Retreats.
Walsh is White House correspondent for U.S. News and World Report. On a recent tour of Mount Vernon, he talked about how George Washington spent his time there.
Go to NPR to read Transcript
Copyright © 2006 NPR. All rights reserved.


For media requests and author interviews contact: